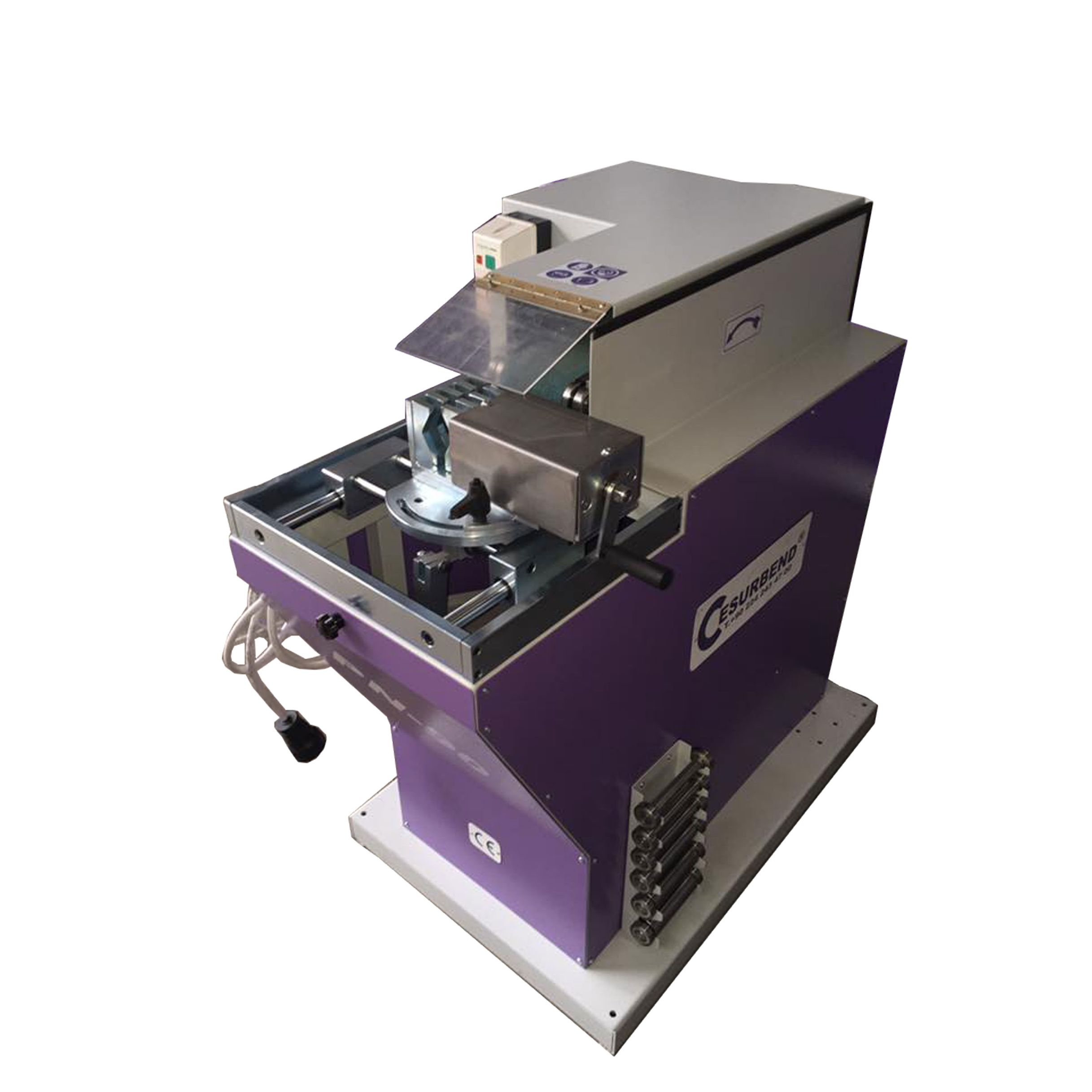 PN-90 PiPE/TUBE Notching Machine
| Model: | PN-90 |
| --- | --- |
| Capacity Ø | 17-90 mm |
| Abrasive Belt Dimensions | 1250 x 100 mm |
| Operating Speed | 2-9 stage |
| Motor Power/Rating | 3 kW / 2800rpm |
| Motor Rating | 380 V |
| Motor Rotation | 2800 rev/min. |
| Width (mm) | 1000 |
| Length (mm) | 1000 |
| Height (mm) | 1150 |
| Weight | 200 kg |
Mechanical Properties;
• Change of easily ability to open suitable dovetails according to pipe & tube diameters by the help of Rollers
• Ability to tighten & loosen the parts quickly as a result of moving clamp.
• Ability to notch dovetails up to 60°.
• With the hinged cover at the top of machine grinding parts having chips, facilitates opeartion
• Also protective Covers ensures safety
• 2 set of abrasive belts are included with machine.
• Mechanical guaranty 1 year
• Cesurbend spare parts and service guaranty is for 10 years
• Made in Turkey.