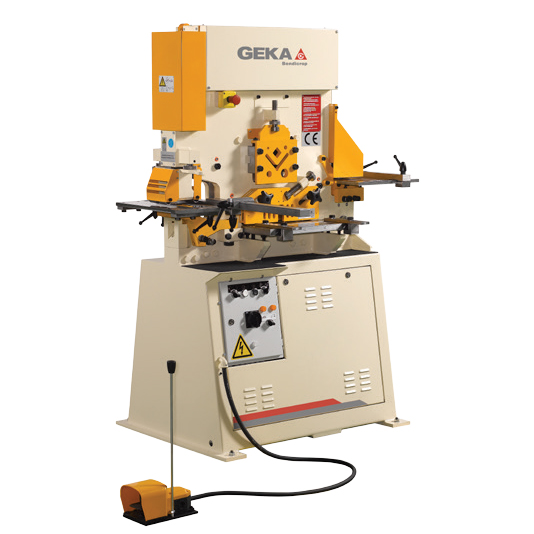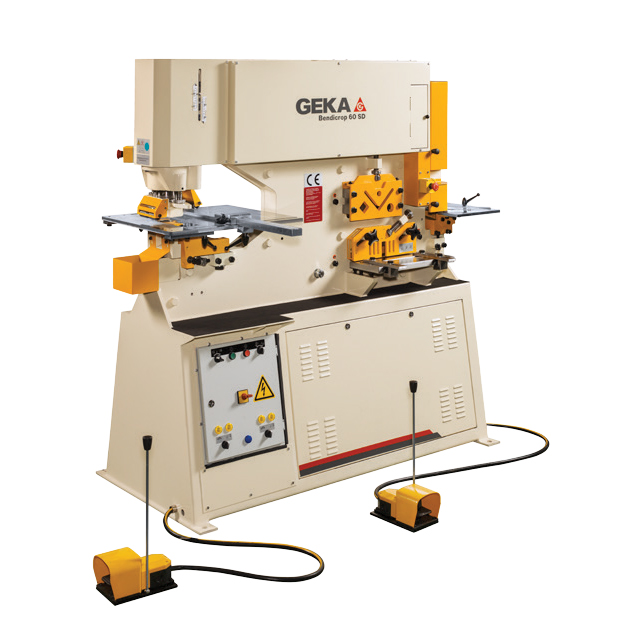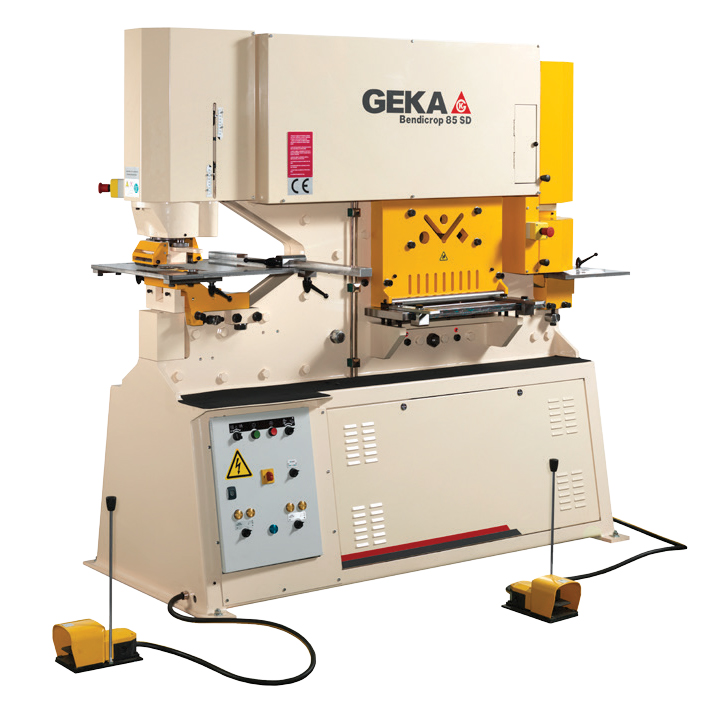 GEKA Universal punching & shearing machines with permanent bending station Bendicrop Series
Bendicrop Series, the only hydraulic ironworker machines that incorporate a bending station.

• Permanent bending station is compliant with CE standards.
• Anti-torsion system for flat bar shearing without deformation.
• Angle shearing without loss of material.
• Wide range of openings for B , A and L B , A and L rim cutting station: Stations equipped with an assembly that acts as a hydraulic stop.
• Goose neck die-holder for punching of D and E sections on legs and webs.
• Quick tool change.
| mm | Bendi50 | Bendi60S | Bendi60SD | Bendi85S | Bendi85SD |
| --- | --- | --- | --- | --- | --- |
| Shearing | 350x10 (2º), 350x15 (5º) | 350x10 (2º), 350x15 (5º) | 350x10 (2º), 350x15 (5º) | 450x15 (2º), 450x18 (5º) | 450x15 (2º), 450x18 (5º) |
| 90° Cut | 80x80x8 | 120x120x10 | 120x120x10 | 120x120x10 | 120x120x10 |
| Steel Bar Cutting | 35/30 | 45/40 | 45/40 | 45/40 | 45/40 |
| Punching | Ø 31x12 | Ø 40x11 | Ø 40x11 | Ø 40x15 | Ø 40x15 |
| Bending | 100x10 | 150x10 | 150x10 | 200x12 | 200x12 |