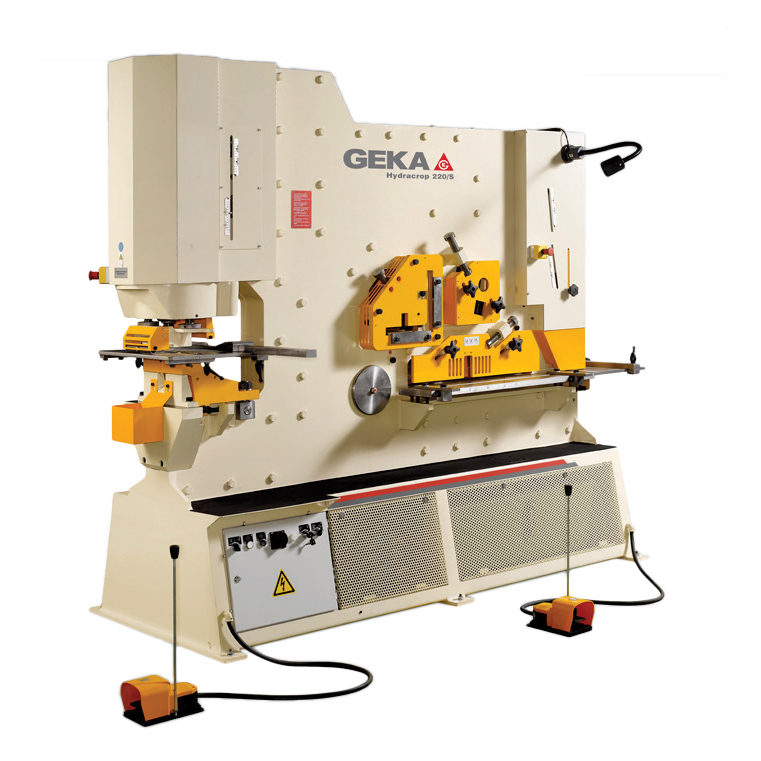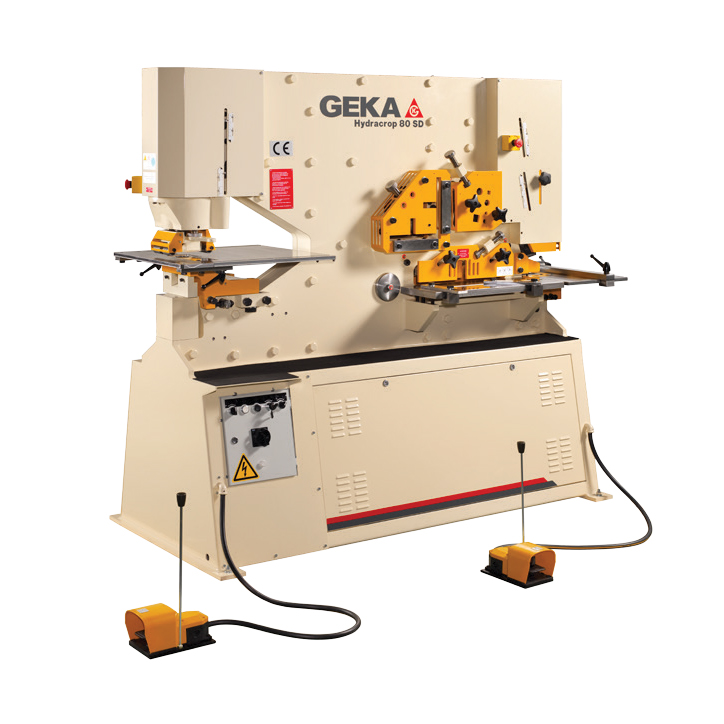 GEKA Two-Cylinder Hydraulic Ironworkers Hydracrop Series
GEKA two-cylinder punching shears are very versatile machines with the capacity to transform all different types of sections and steel flat bars.

• Single-block bench.
• Blade holder designed to obtain maximum efficiency in cutting.
• Hydraulic unit assembly.
• Electric panel with overload protection elements and integrated controls.
• Notching table with scaled end stops.
• Punching table with scaled end stops.
| mm | HYD55 | HYD80 | HYD110 | HYD165 | HYD220 |
| --- | --- | --- | --- | --- | --- |
| Shearing | 300x15, 200x20 | 450x15, 300x20 | 600x15, 400x20 | 750x20, 400x30 | 750x20, 400x30 |
| 90° Cut | 120x120x10 | 130x130x13 | 152x152x13 | 205x205x18 | 205x205x18 |
| 45° Cut | 70x70x7 | 70x70x7 | 70x70x7 | 70x70x7 | 70x70x7 |
| Steel Bar Cutting | 40 | 45 | 50 | 60 | 60 |
| Punching | Ø40x10, Ø100x4* | Ø40x14, Ø100x6* | Ø40x20, Ø100x8* | Ø40x30, Ø100x12* | Ø40x40, Ø100x16* |