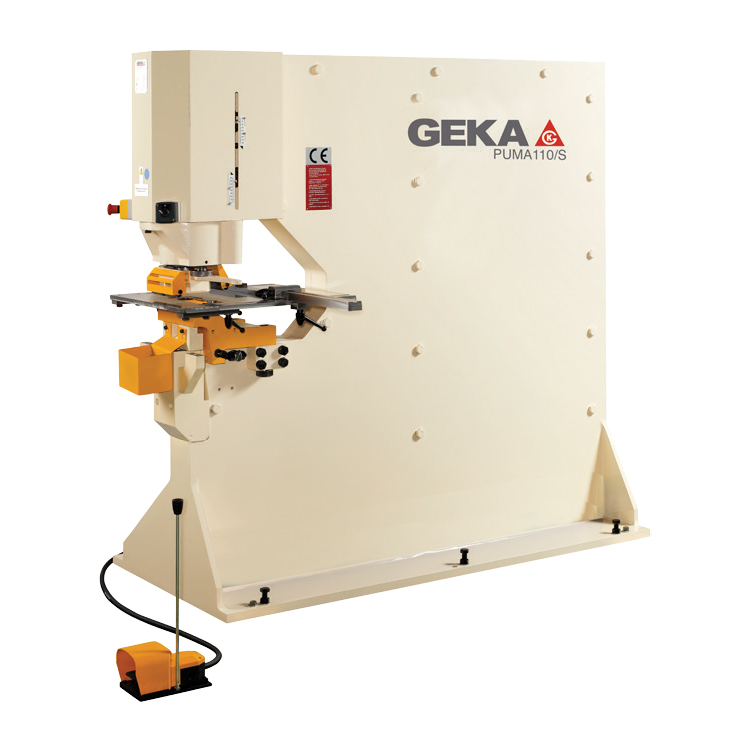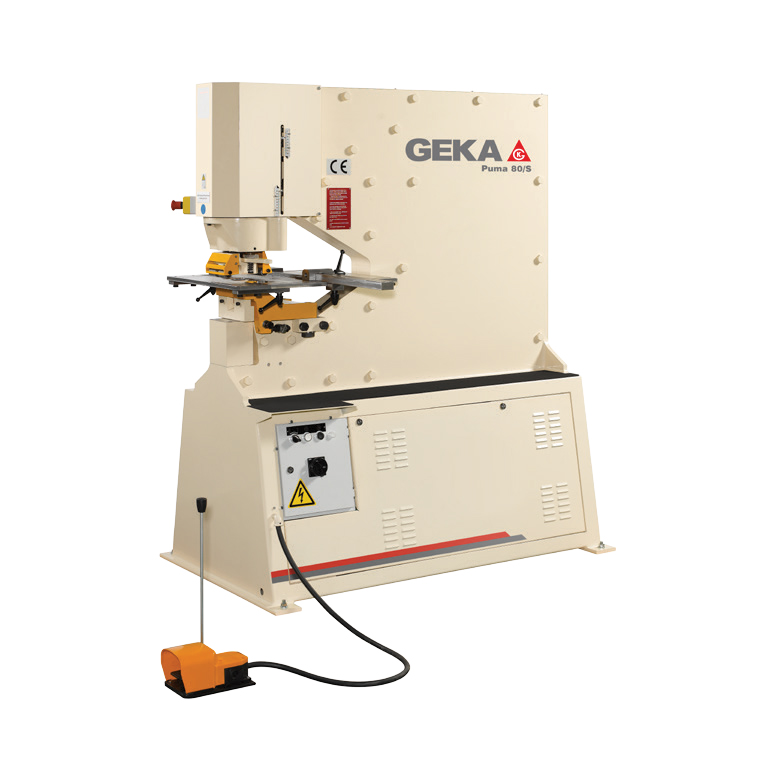 GEKA Hydraulic punching shears machine Puma Series
Pumas Series, punching shears with 5 power settings.

• Technically dimensioned bed.
• Cylinder with additional guide.
• Strong and accurate shaft system to avoid distortions.
• Gradual centring of punch.
• Quick punch change.
• Safety protection.
• Ample space for mounting special equipment.
• Optimum operation speed.

| PUMA | mm | mm |
| --- | --- | --- |
| 55 | Ø40x10 | Ø100x4* |
| 80 | Ø40x14 | Ø100x6* |
| 110 | Ø40x20 | Ø100x8* |
| 165 | Ø40x30 | Ø100x12* |
| 220 | Ø40x40 | Ø100x16* |