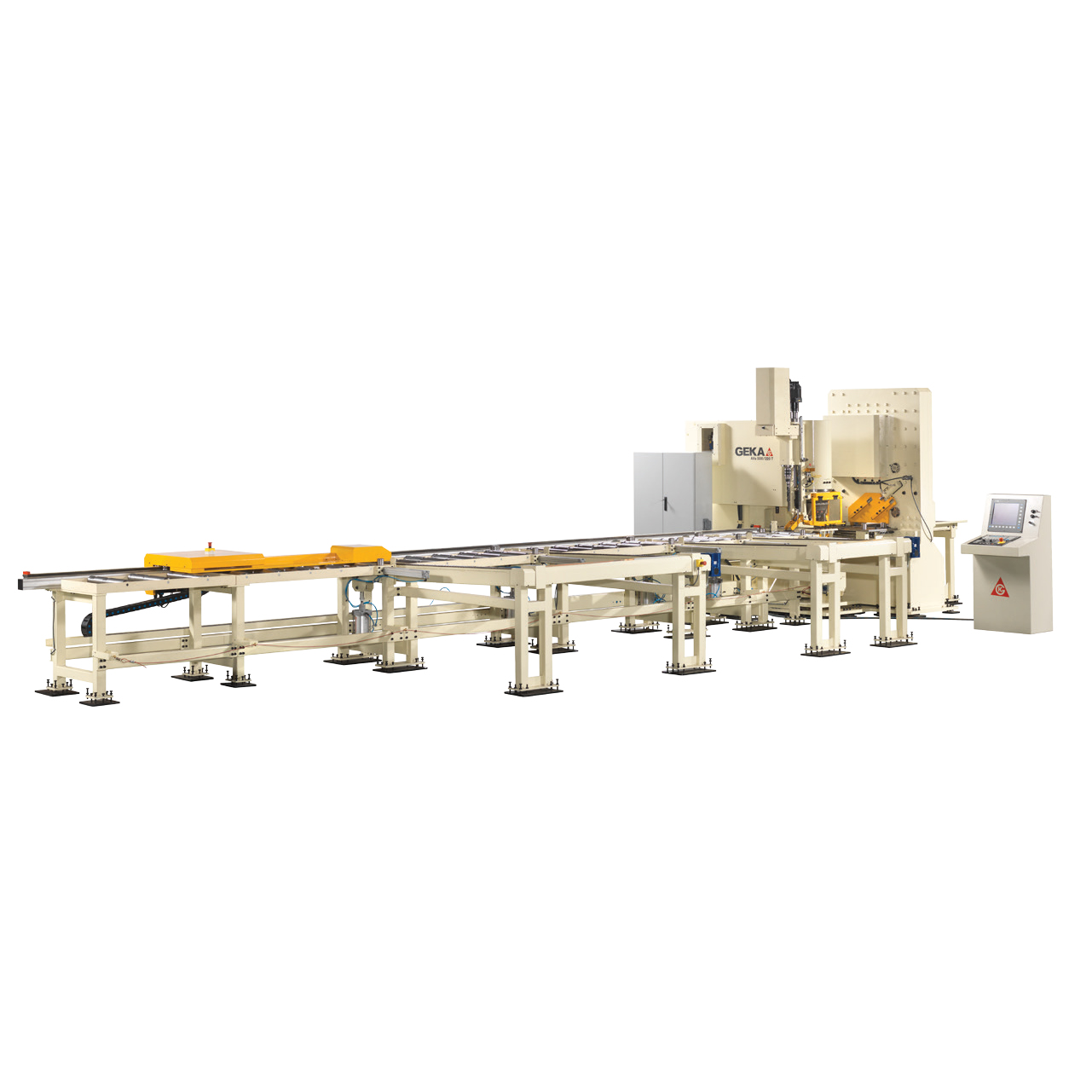 CNC Flat Bars Processing ALFA Series
Alfa Series, Geka CNC punching and shearing line for flat bars.
The ALFA product line is designed to meet requirements involved in the automated punching and cutting of flat bars .
This yields a final product in one single process, increasing productivity, maximizing efficiency, and reducing cost and downtime.
| FEATURES | ALFA150 | ALFA500 | ALFA500/150 | ALFA500/165T | ALFA500/220T |
| --- | --- | --- | --- | --- | --- |
| Flat Bar Size (Min.) | 25x4mm | 50x5mm | 50x5mm | 100x10mm | 100x10mm |
| Flat Bar Size (Max.) | 150x10mm | 500x20mm | 500x20mm | 500x30mm | 500x40mm |
| Angle size | - | - | 150x150x15 | - | - |
| Horizontal-Wing Punches | 2 | 3 | 3 | Up to 3 | Up to 3 |
| Maximum Diameter | 31mm | 40mm | 40mm | 40mm | 40mm |
| Punching Force | 640kN | 1100kN | 1100kN | 1650kN | 2200kN |
| Marking | - | Disc | Disc | Disc | Disc |